Water skis
Ūdensslēpes no JOBE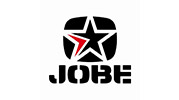 Mūsdienās ūdensslēpes izgatavo no penopoliuretāna, jo tām ir neliels svars un tās lieliski slīd pa ūdeni. Tās atšķirībā no morāli novecojušām koka slēpēm ir daudz stabilākas. 
Mūsu kompānija strādā ar pasaulē pazīstamu ūdenssporta inventāra ražotāju Jobe, kuru piedāvātais klāsts ir milzīgs(veikbords, ūdensslēpes, hidrotērpi, ūdens pūšļi utt).
Kompānija Jobe pievērš īpašu uzmanību jaunām tehnoloģijām, kā arī protams, dizainam!
Pie mums arī ir veicamas autorizētas garantijas apkopes un remonti. Visām apkopēm un remontiem tiek izmantotas augstas klases oriģinālās rezerves daļas un smērvielas.
Kādas ūdensslēpes izvēlēties?
Pirmkārt, vajag pievērst uzmanību to mīkstumam. Iesācējam noteikti vajadzētu izvēlēties tieši mīkstākas ūdensslēpes, jo ar tām daudz vieglāk ieiet pagriezienos un slīdēt pa viļņiem.
Cietākas ūdensslēpes paredzētas jau pieredzējušiem šī ūdenssporta cienītājiem.
Otrkārt, atkarībā no sportista komplekcijas ieteicams pareizi izvēlēties to virsmas laukumu. Cilvēkam ar lielāku ķermeņa masu labāk iegādāties platākas ūdensslēpes. Tiek ražotas arī speciālas ūdensslēpes bērniem. Tās ir sastiprinātas kopā, lai nofiksētu bērna kājas. Kad bērns jau ir iemācījies slēpot, šo stiprinājumu var noņemt.